In this article I will describe how I painted Knight Models' Swamp Thing.
Paint list
Warpaints
Deep blue
Grimoire purple
Lava orange
Leather brown
Light tone ink
Military green ink
Strong tone ink
Scale colour
Arabic shadow
Fall green
Irati green
Spring green
Tenere yellow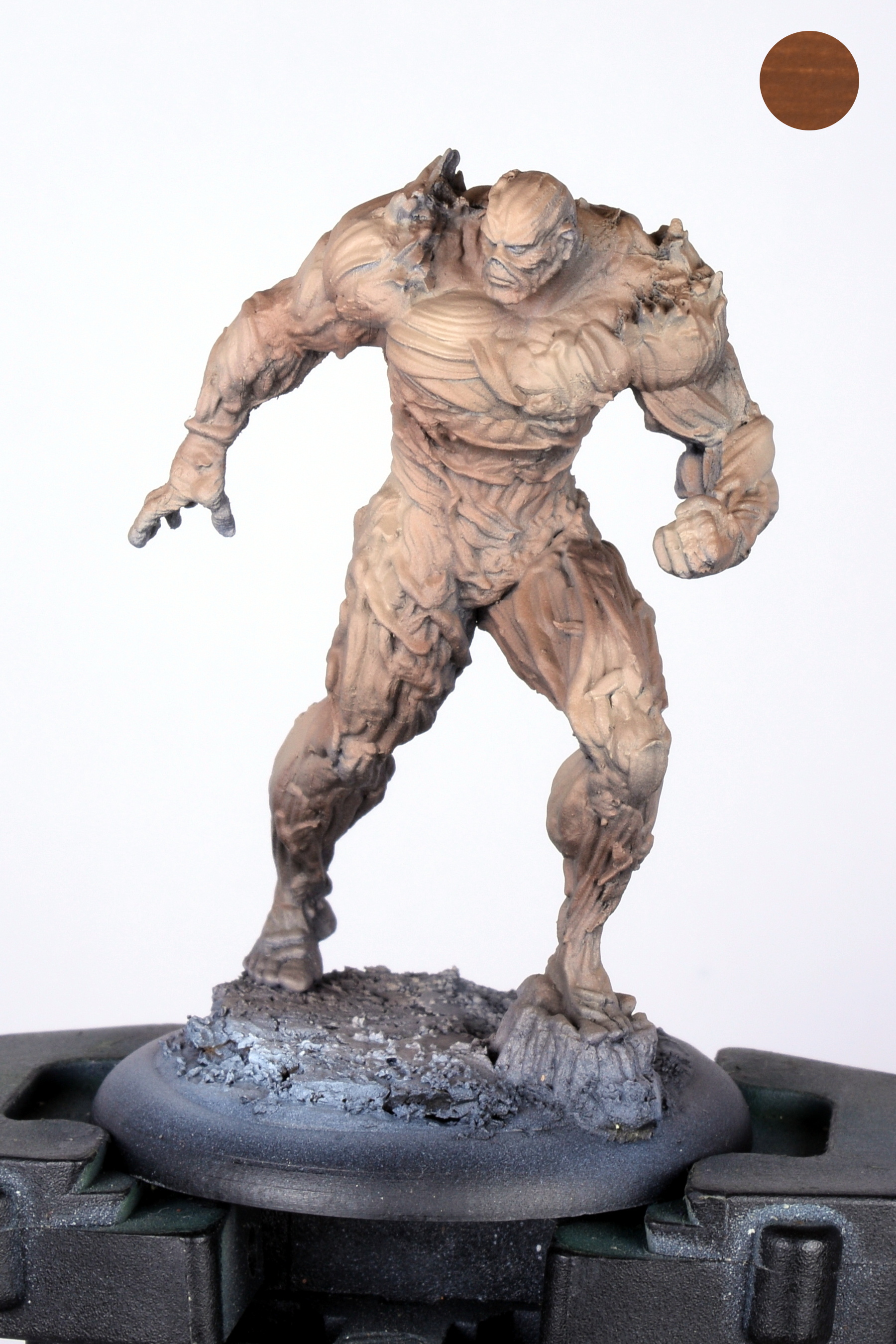 The model was primed using first black then white spray primer. Over this I applied a thin layer of leather brown. I used warpaints as they are somewhat transparent and allow the variations of the priming to show through. I then basecoated the green leaves with irati green.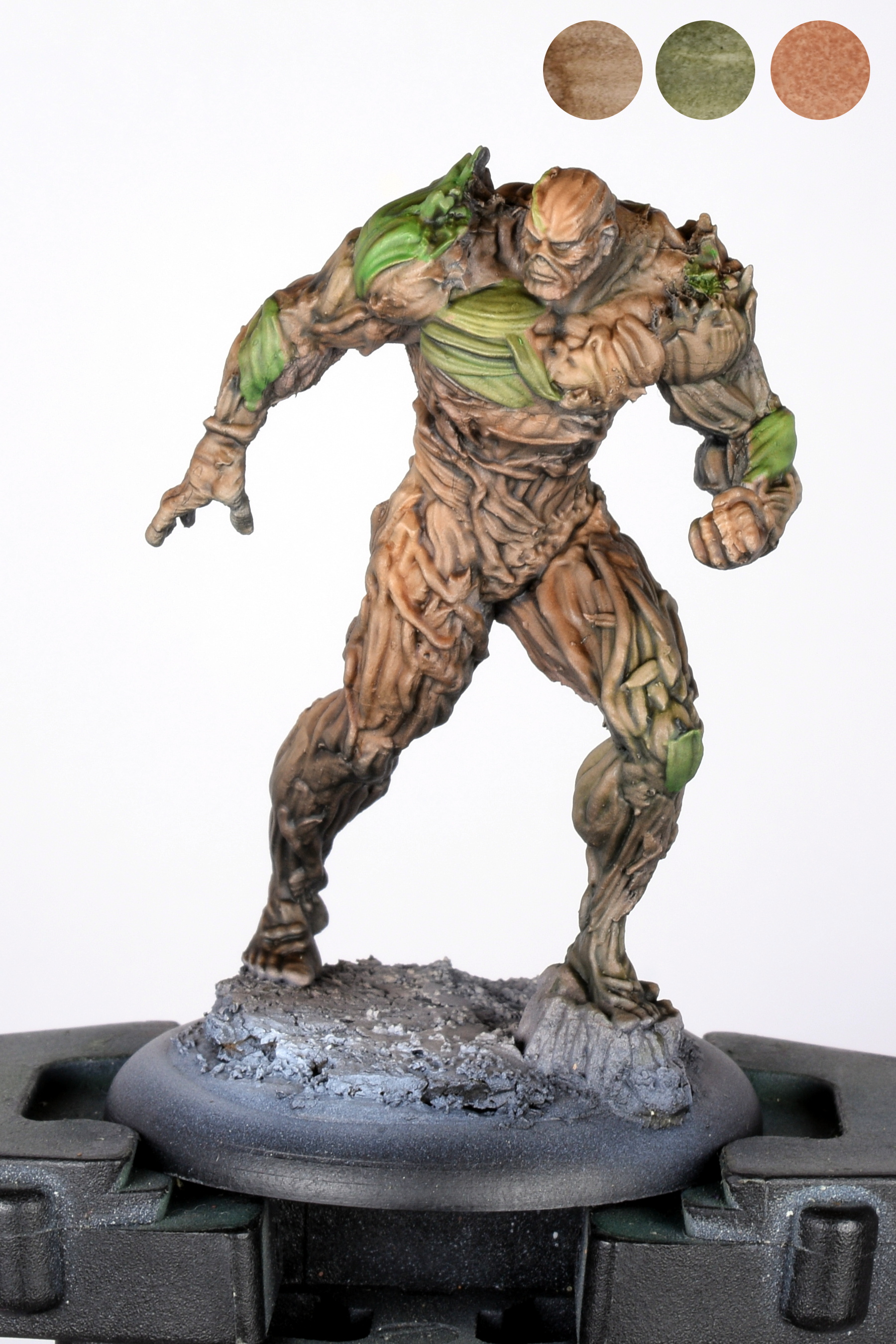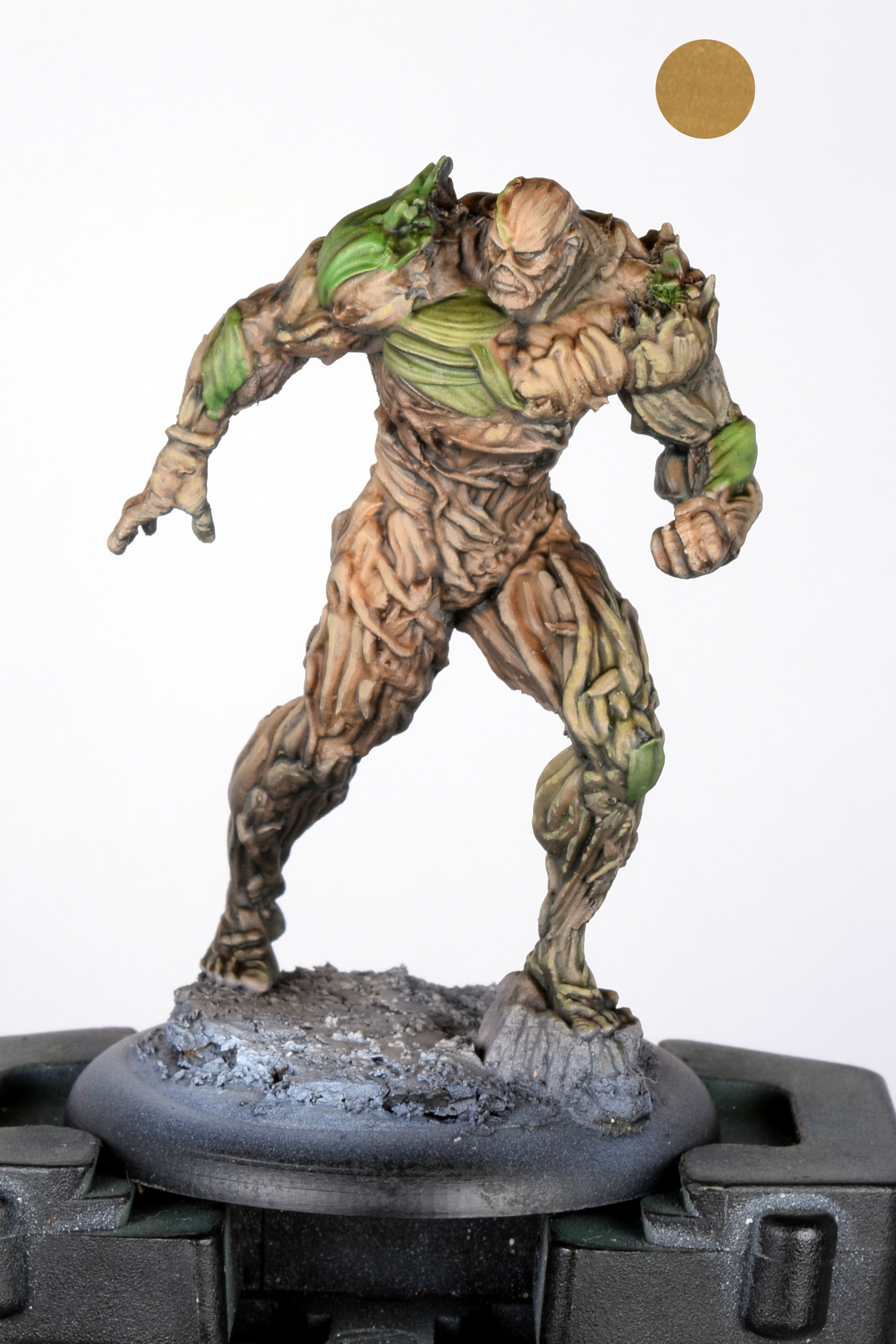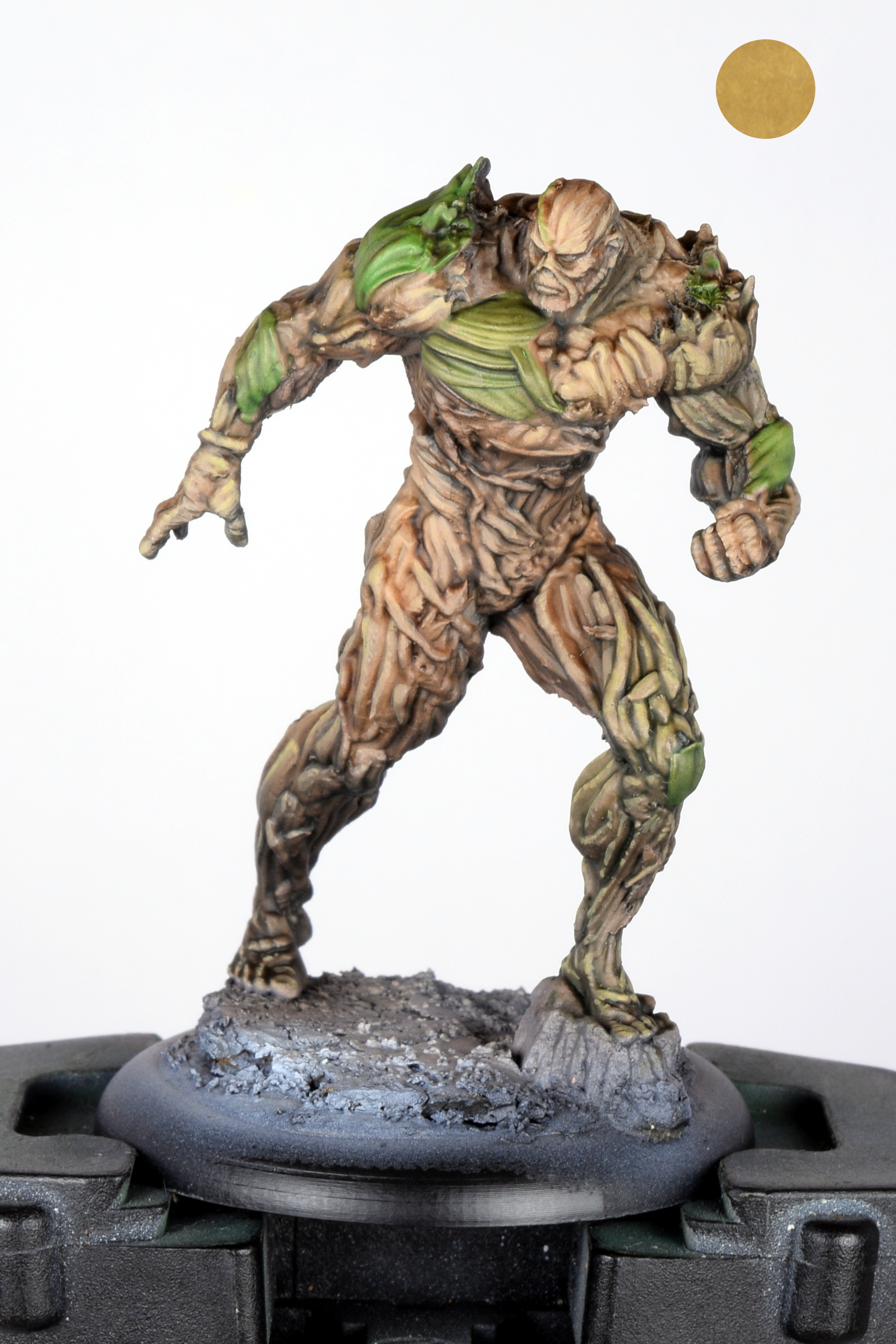 To bring out the detail of the model I applied washes. I used three washes, light tone for the lightest part of the model, strong tone for the darkest and military green for the mid tone.
To highlight the brown I used mixes of arabic shadow and tenere yellow focusing the lighter highlights towards the top of the model and the surfaces facing upwards.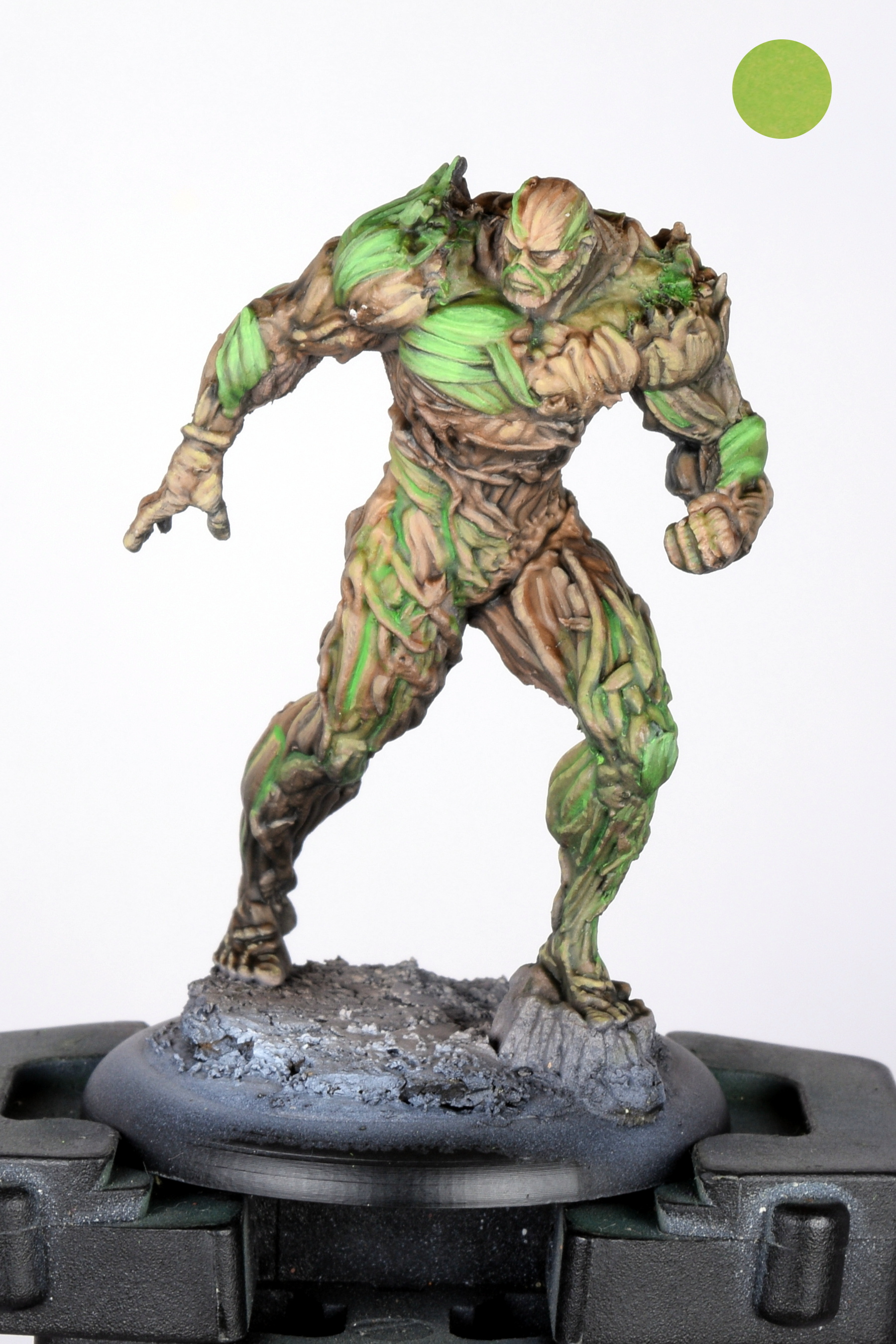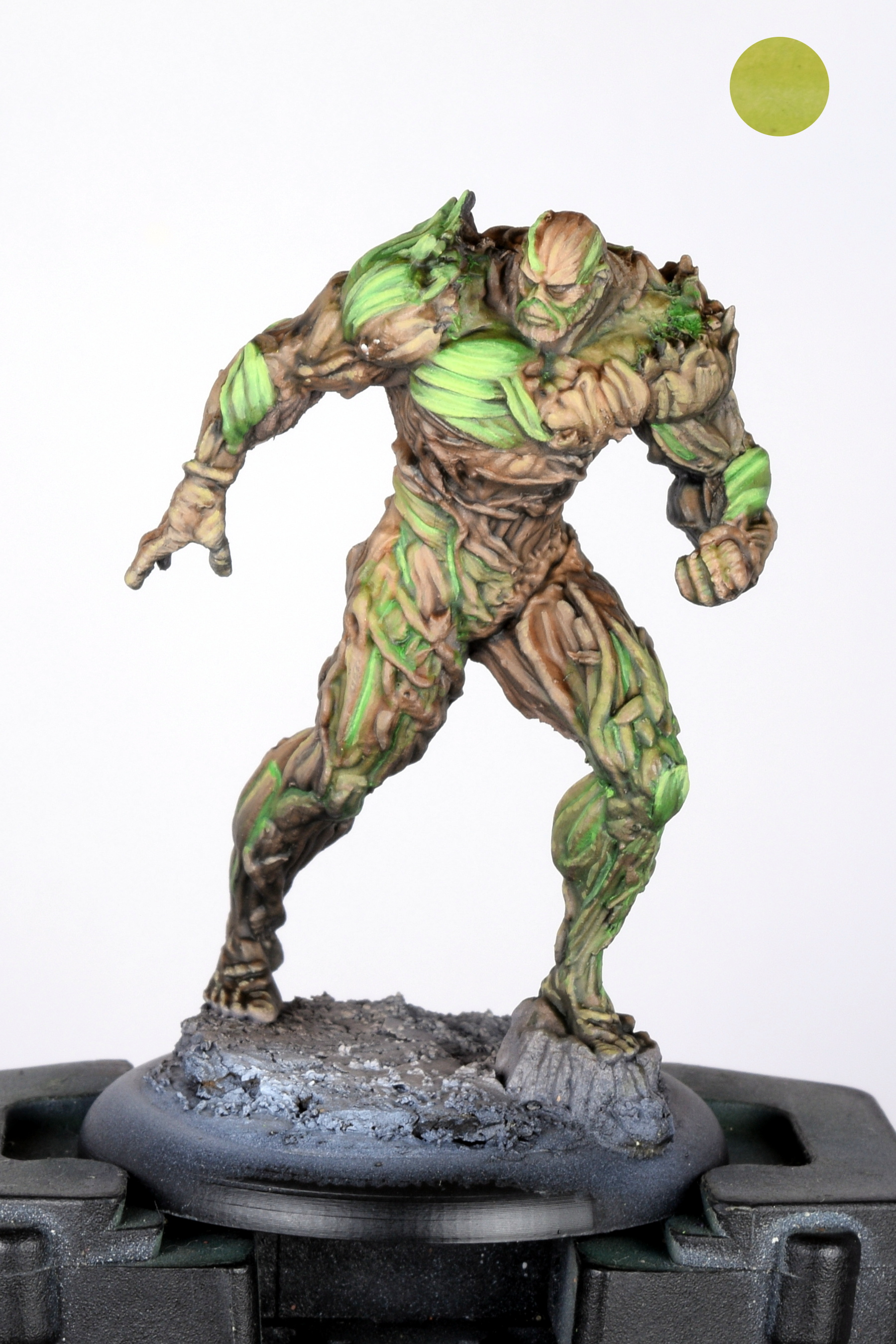 To paint the leaves I first reapplied irati green leaving some of the darker colour in the recesses. I also added veins using this same colour. To highlight I used first spring green then fall green.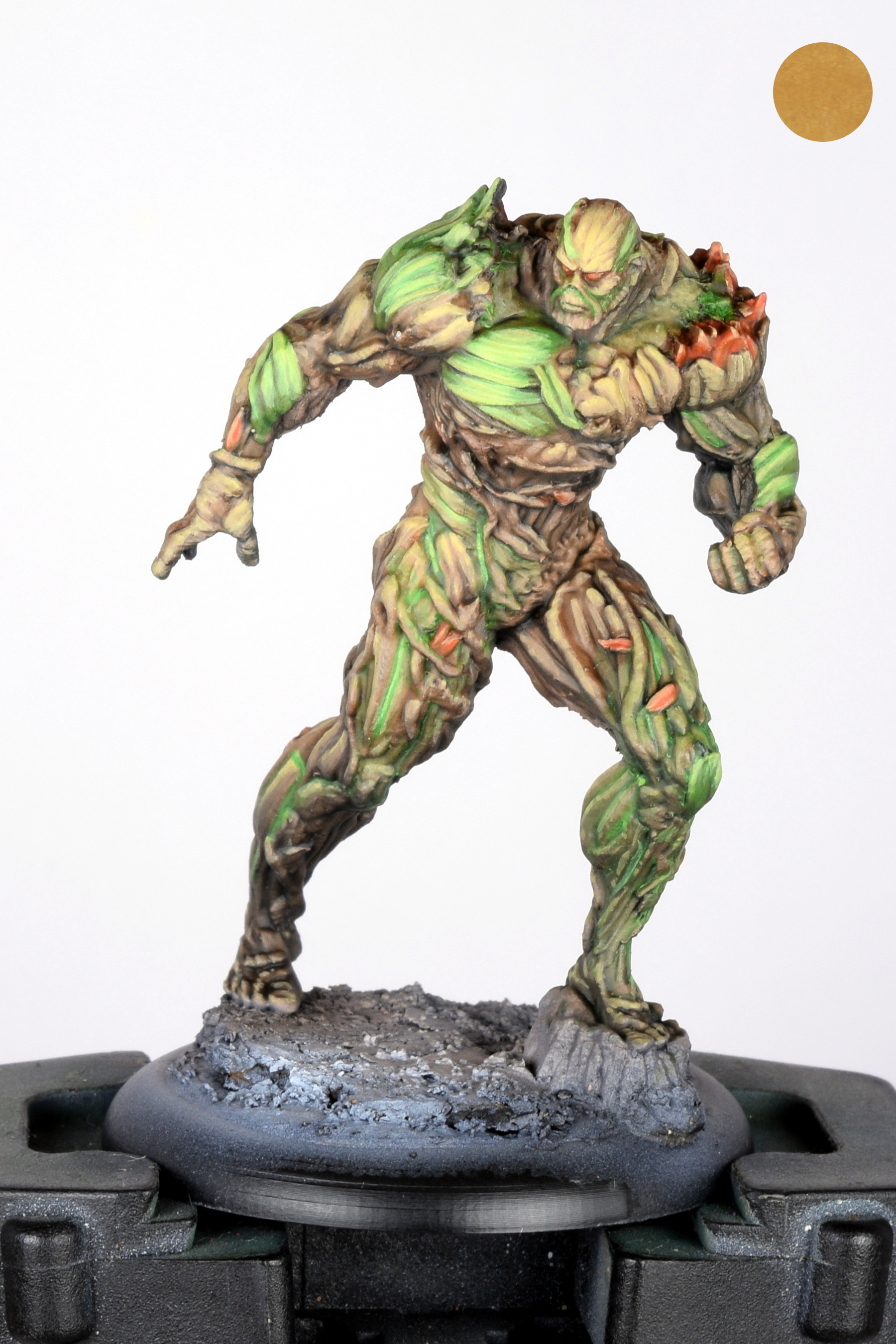 I painted orange flowers using lava orange for the basecoat, strong tone ink for the wash, and a mix of lava orange and tenere yellow for the highlight.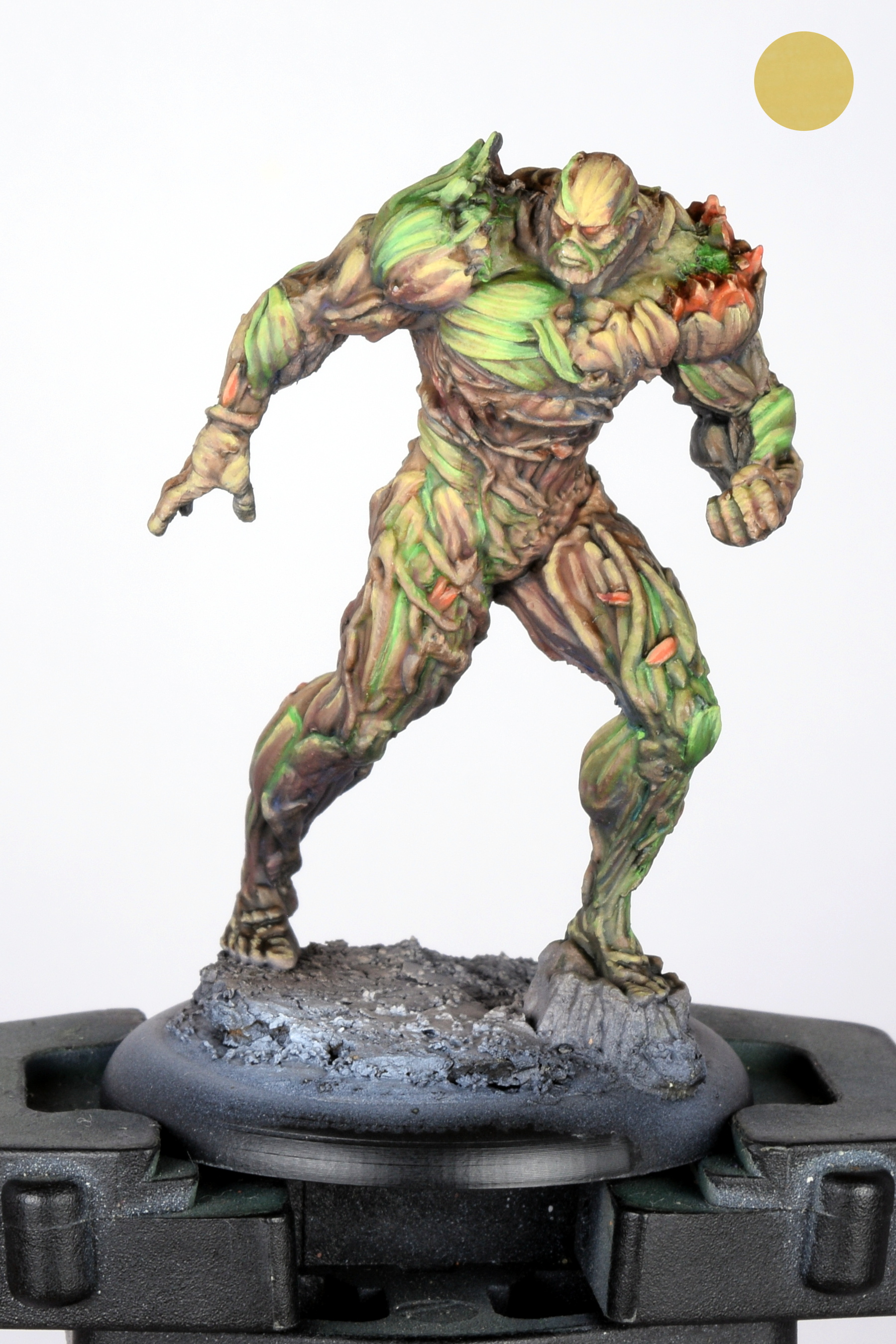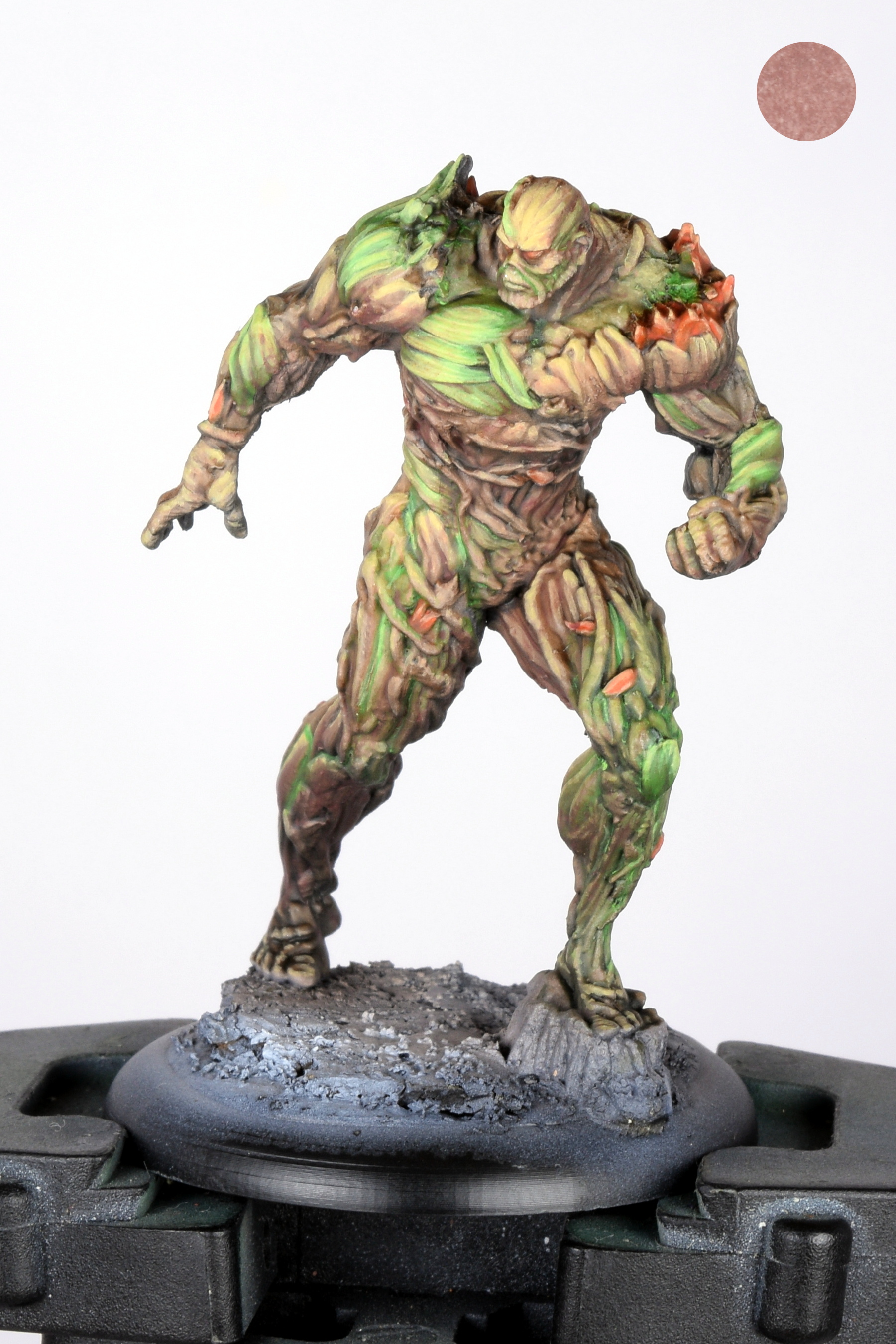 To finish the model I used very dilute glazes of tenere yellow to further lighten the highlights. Glazes of grimoire purple were added to the mid tone areas and glazes of deep blue were used to deepen the shading.
The finished model.